Colorado Landmark Realtors is now part of Slifer Smith & Frampton
This union of two iconic Colorado brokerages creates the state's leading independent real estate company.
Boulder's brokerage.
Established in 1977 by Joel Ripmaster, Colorado Landmark realtors has been proudly serving the communities of the Boulder Valley for decades. Their commitment to the places where they live & work made Colorado Landmark an ideal match to join the Slifer Smith & Frampton team.
Real estate from the high country.
Founded in 1962 on Bridge Street in Vail, right when the lifts started running, Slifer Smith & Frampton has been the leading brokerage across the Colorado high country with a passionate commitment to the unique communities they serve. In expanding into the Front Range we sought a partner that shared our values of local real estate as a force for local good and found it in Colorado Landmark Realtors.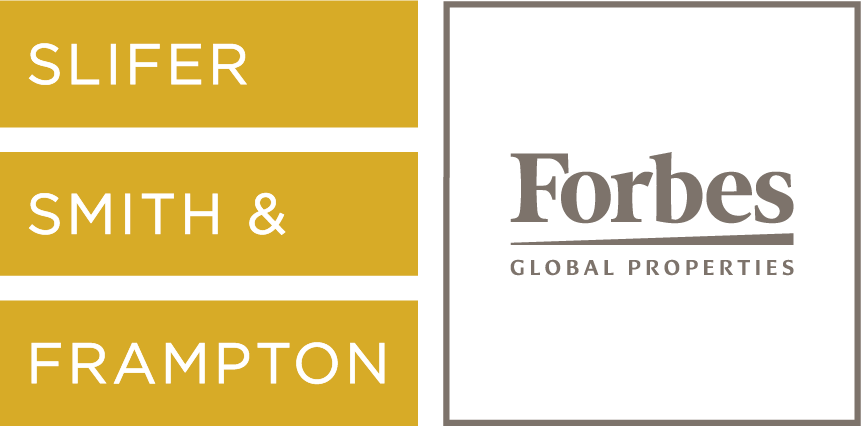 Together, we are Colorado's real estate company.
Locally-owned, locally-operated, and 100% locally-focused. Together we take our vision for local real estate into the future serving our valued customers from Aspen to Boulder and all the many communities in between. When you work with our team you know that you get not only the experience of Colorado's #1 independent brokerage, but the passion of a company deeply committed to the places we call home.
Testimonials
" Leadership is often talked about but rarely shown.  From decades of quiet leadership as a senior executive in the skiing industry to a CEO and President of his own company to being one of Boulder's leading advocates of truly Green homes and lifestyles David is the best example of leadership that calls little attention other than getting things done. "
- D. P
" David Scott presented us with a very professional experience. His knowledge of the real estate market and business, accompanied with his determination to provide us with a comprehensive sales plan for our property allowed us high confidence in both him and the company. David's honesty and willingness to go the extra mile put us at ease during our stressful moments. David is a winner! We would not hesitate to refer David to other clients. "
- Michael Yoches
" "David helped me find a place to buy a year ago when my landlord suddenly decided to sell the unit I was renting. I panicked--I was not a cash buyer and needed a mortgage--but David was my calm anchor in the storm. He helped me find a beautiful place, below asking price, with lots of light, in a neighborhood that was new to me in Longmont. It has turned out to be a fabulous place to live, close to my work in Boulder, and my Longmont neighbors are awesome. Wishing I'd moved here years ago. Thank you, David, for turning a crisis into a blessing!" "
- Betsy Kabrick
" David Scott is an outstanding realtor -- professional, competent and kind. "
- Carey Candrian
" We had a particular set of circumstances that made this a harder sale than it should have been. David turned out to be a real trouper and empathetic to our situation. The third offer turned out to be the best on many fronts and David did an excellent job. Kudos to him and his teammates. Robert Livingston "
- Robert Livingston
" David is outstanding! He is professional in every sense of the word I simply could not have felt more comfortable trusting him with such important decision. "
- Linda Hardness Living Trust
" We are so happy to have you as our realtor.  Your professionalism and dedication is unmatched and it would not have been possible for us to get our little dream home without you! "
- Andrea a
" It is hard to imagine that David Scott has any significant competition because David's level of service is so far beyond what is typical.  David Scott owns the extra mile.  He operates at the highest level of professionalism.David's thoughtfulness showed on the first day we met him when he took the extra step to bring bottled water to us. We had a number of requests and questions that went well beyond the norm and David was always gracious and quick to get us the answers.  At one point time was short and the city unresponsive; David went to the city building inspector's office and sat there until he got the needed information from the top official.David is always positive and energetic.  He's an excellent negotiator on your behalf someone who is able to work things out.  He is very available (based on his emails he appears to do very well on 3 hours of sleep each night) responsive and conscientious. David was totally committed to helping us find the perfect house for our needs and we did.  The search took longer than expected due to a variety of factors and was complicated by our not living in the area.  David provided expert guidance every step of the way. Most impressive is his commitment and help that extends beyond the sale.  Our move is delayed and David is providing extensive help as a variety of contractors work on the house in our absence.  Choosing to work with David Scott is one of the best decisions you'll ever make! "
- Susan M
" For the past eight months David Scott of Colorado Landmark Realtors represented Main Street Development as its exclusive real estate broker successfully concluding the sale of five properties during a particularly challenging market. David also concluded the successful sale of my personal property in less than one week on the market.In addition to the difficult market dynamics experienced David dealt with many ongoing business and construction issues related to two of Main Street Development's represented properties many o which often worked against his best efforts. He was diligent in both his communications and follow up to ensure that all outstanding issues and repairs were addressed expediently.During this taxing environment and oftentimes difficult real-estate market David always demonstrated grace under pressure and the utmost professionalism we could not have asked for better professional or personal representation.I believe David Scott to be extremely knowledgeable professional and honest; more importantly a valuable asset to any business' or individual's real estate sales efforts. "
- C. D
" Put simply David Scott is the best! We were referred to him by someone else whose opinion we trust and we were not disappointed one bit. Our home sale was poised to be a difficult one to say the least. Strange layout some issues due to a recent flood which we couldn't afford to fix and too few  bedrooms for the size of the property. It was definitely a situation that would require a unique buyer and David -- by virtue of his many MANY contacts--was able to find that unique buyer for us. All parties walked away from this deal feeling good about it. The next time we need a realtor we will be calling David. "
- Client
" David Scott is the model for Real Estate professionalism. It was an overall fantastic experience, and the very best in our history of 9 property transactions. "
- Greg McCoy
" I have never worked with a realtor David Scott that has been more attentive and more helpful to me and my needs. He has gone above and beyond to make sure I understood everything that has taken place and he's bent over backwards as well as Eric Schuler to help me get my remaining items out of the house before and after closing. I would recommend them highly. "
- Jana Strand
" I'd like to post a few words about our experience in the hope it will help someone else down the line.  We recently worked with David Scott and Nancy Kate Rau to buy a property in Boulder while we were living in New York.  We chose to work with David after reviewing some nearly unbelievably positive reviews of him online.  As it turns out the reviews were if anything understatements.   David is extremely knowledgeable reliable tireless and thorough with years of valuable experience that have established his unquestionable aura of competence and sound judgement.  Nancy Kate was always there to provide additional very valuable guidance and insight and make sure every detail was attended to.  We wanted to see the various neighborhood choices we faced and David spent considerable time making sure we understood the market. We visited numerous properties with David.  He was always encouraging our continuing curiosity.  He was ready at all times to answer our nearly endless questions and provide unobtrusive but indispensable guidance.  We eventually gained the confidence necessary to act on opportunities as they arose and to see how far we needed to go in the market.  The result after a considerable investment of time and effort on David and Nancy's part was that we found the perfect place for us that will enable us to achieve all the goals we had set. Finding that property was a challenging task to undertake from New York but it was made possible because we had the right team working with us.  We were demanding clients.  We could not be more satisfied with the experience.   David and Nancy earned our trust.  I don't see what could be more important especially when looking for a home. "
- Randolph M
" Dave Scott's understanding of the Boulder real estate dynamics and knowledge of local market conditions along with his enthusiasm to invest in the marketing of our real estate was reason that our house sold quickly and at an attractive price. Throughout the process Dave was very responsive to our needs and more important from our standpoint represented our interests very well in our negotiations with potential buyers. I was very pleased with the service that we received from Dave Scott and would highly recommend him to anyone buying or selling a home in the Boulder Area "
- J. F
Previous
Next